What is there to say about us?
——-
Who are we?
Here is some information about us …
My name is Kathrin and I was born in October 1982.
I am mother of two wonderful children, happily married and professional teacher (for special education).
So far, I live with my family in the Ruhr area (Germany) and most of the time I have wanderlust.
I always felt that I was not in the right place or in the right time.
My search for the right path has taken me to many different countries and I have dealt with many different (including spiritual) concepts of life.
I followed some ideas with enthusiasm for a while. None of these ways really disappointed me, but the right one was never there. The BALANCE was always missing.
I do not know yet where the right path is for me. But maybe that's the way it is, because neither before nor after me is or will another person walk exactly the same path and so I design my own path by listening to my inner voice and just GOING it. 😉
Now this path leads me and my family to the open sea.
With our catamaran KIRLANA we will travel the Mediterranean and learn a lot of new things.
Who knows where this part of the route leads us …
If you like, follow my / our way.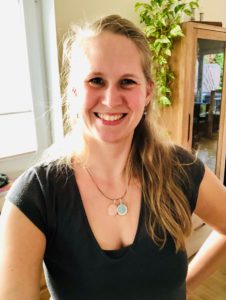 **************************************************
My name is Tom, born in December.
**************************************************
My name is Kiran and I was born in June 2008.
I'm athletic, like to play soccer or volley and ride my BMX.
In addition, I love to challenge myself and learn things like handstand, juggling or the magic cube on my own.
I am a big animal lover and prefer crabs 🦀 and 🐜 ants. That's why you often find me looking for crabs by the water.
I would like to have big aquariums for all the fish, crabs and other aquatic animals that I catch. A terrarium would be cool too.
Most of all I'm looking forward to not having to go to school and I am looking forward to the crab searching and our dinghy.
**************************************************
My name is Solana and I was born in April 2010.
My hobbies are riding my foster horse Rudi 
, dancing, painting and singing.
I also like doing cartwheels and practicing handstands.
I write a story called "Surprises on the pony farm".
I am a big animal lover, like my brother Kiran. I really like land animals, my brother preferes water animals.
I often do nonsense with my brother. Thats fun!
I do not like school at all. I am looking forward to not having school and only learning together with Mom, Dad and Kiran.
Most of all, I'm looking forward to swimming in the sea with my mermaid fin!  
**************************************************
Further information about the individual family members will follow …
Follow us: